Made famous by a song from the 1940's, the Chattanooga Choo Choo is a fun place to visit with a pressed penny to collect.
If you are in the area, I highly recommend planning a stop at the Chattanooga Choo Choo.  This iconic car is actually now a hotel – you can spend the night in one of its cars!
Even if you aren't staying the night, the Choo Choo is free to visit and take some pictures.  In addition to checking out the train, you can check out the Glenn Miller Gardens and visit Station Street for shopping and dining.
Want to spend the night in one of the Chattanooga Choo Choo cars? Check out their website here.
Chattanooga Choo Choo Pressed Penny
Elongated Penny Description: this pressed penny depicts the first two cars of the Chattanooga Choo Choo – the engine and the coal car
Text on the smashed penny: Chattanooga (in the smoke coming from the engine) / Choo Choo (on the engine car)
Penny Orientation: horizontal
Border: dotted
Status: this design is retired, but there is a pressed penny machine at the Choo Choo.  The only difference is that it has the word Tennessee below the train
Chattanooga Choo Choo Elongated Penny Machine Location
Address:  1400 Market Street, Chattanooga, TN 37402
Phone #: (423) 266-5000
Machine Type: electric
Cost:  51 cents (you supply the penny)
Other train elongated penny designs that might interest you…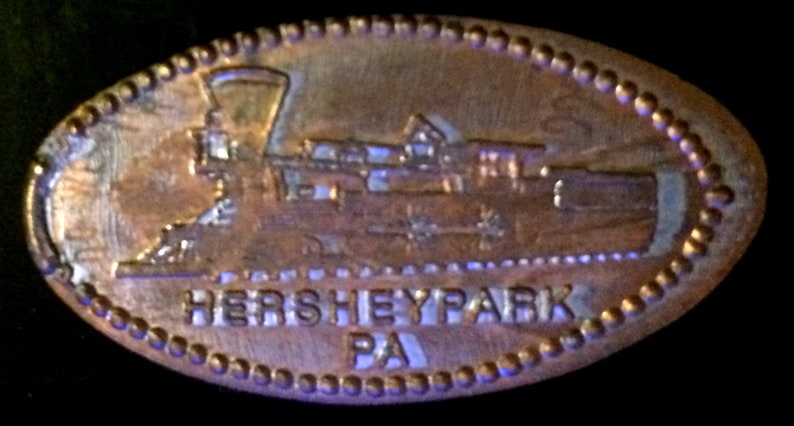 Hershey Park Train Pressed Penny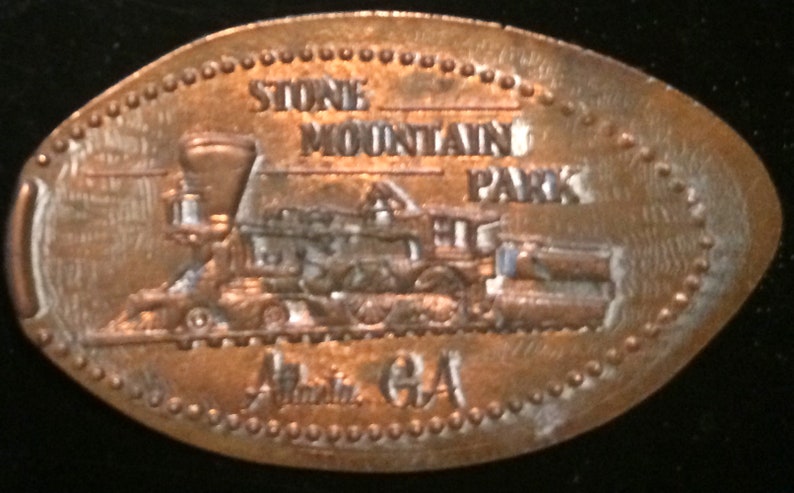 Stone Mountain Train Pressed Penny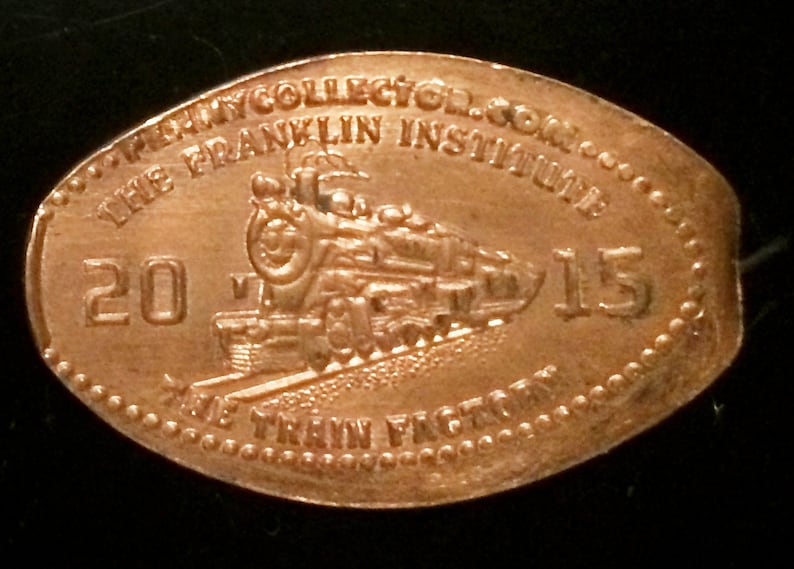 Franklin Institute Locomotive Pressed Penny

Pin this Chattanooga Choo Choo pressed penny set for later…
While you are here, be sure to check out the rest of the Tennessee pressed pennies in our collection.
If you have any updates on the Chattanooga Choo Choo machine location or the pressed penny design, leave a comment below so we can update this post.
Until next time, keep on squishin!